Visit the Hour of Code website for more information or contact Karla Barkman ~ kbarkman@kpbsd.org. I am happy to help!
You may have noticed that our SMART Notebook software was recently updated. There are a few changes you should know about if you use SMART Notebook or SMART Response.
One really nice feature is that there have been several more options added to SMART Lab. Most of them have the ability for students to complete the activities on your board or on a device. You will be asked to create an account the first time using one of these online activities. The option is given to log in using a Google or Microsoft account. I recommend choosing Microsoft. Use your Outlook email address and regular password when asked for that information. Check it out!
The biggest change in this update is probably SMART Response. It is no longer separate from SMART Notebook. It is now called SMART Response 2 and is accessed in SMART Notebook. It is MUCH easier to use, but using the "Clickers" is no longer an option. In order to use SMART Response 2 with students, they must have a device with an internet connection. So if you never got around to learning how to use that case of clickers in your room, you no longer have to worry about that. If you used clickers in the past and have SMART Notebook quizzes, no worries there either. When you open a quiz made in the old version, it will convert it to a quiz you can use with Notebook 17.0.
If you have questions, please feel free to contact me, Karla Barkman.
K-5 Teachers needing to sign up for a TCI Teacher Subscription should click below for instructions.
The best way to to let the Middlebury folks know of any issues or problems is to email or call their help desk.
Contact the Middlebury Client Support Team @ 1-800-596-0910 or support@middleburyinteractive.com
There are also video tutorials available. Click Middlebury World Languages on the right of this page to find topics covered and links to the videos.
If you have used Microsoft Lync in the past to connect with those you work with, you may have noticed it has changed. Lync is now Skype for Business. It has a slightly different look, with a couple of added features including the ability to preview attachments in the SFB window and the option to add emoticons.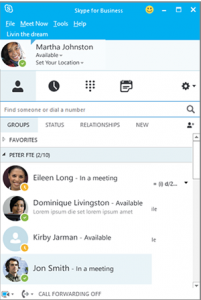 A video tutorial can be found at this link ~ Skype for Business.
Did you know that SMART Response can be used with any device that can access the internet? Yes, that includes phones, tablets, laptops and desktop computers. You no longer need the "clickers" to use SMART technologies for student response. Watch this short video to learn how you can set it up. Call or email me if you need further instructions – kbarkman@kpbsd.k12.ak.us OR extension 2379.
Have you heard of Live Homework Help? Do you encourage your students to use it? If yes, awesome, then keep using it and tell other teachers about it. If you have never heard of it, you should know that all Alaskans have access to this awesome resource. It is available through SLED – Statewide Library Electronic Doorway and provided by the Alaska Library Network. The tutors are provided through Tutor.com.
Watch the video below for information on how to access and get started with a tutoring session. If students are accessing from home, they may need login information. This cannot be posted online, but calling this number will give the needed information.
1-800-440-2919.
World Book Online has recently released new versions of World Book Kids, World Book Student and World Book Advanced. The newly released versions of these resources include an updated interface. Most articles include a vibrant "splash" image and tabs to help users navigate through information. World Book updates and adds images, photos, videos and articles on a continual basis. Click here to read more specifics about the new features.
World Book Kids, Student and Advanced are available to all KPBSD students and staff. See the KPBSD website Student Shortcuts section for links to these and many more World Book Products.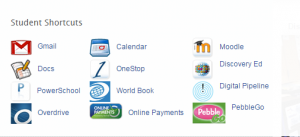 A World Book Online webinar will be held on Tuesday, April 28 at 9:30 am. Contact kbarkman@kpbsd.k12.ak.us for more information.
Check out these resources soon to see the exciting changes!
The Health Committee has chosen Common Sense Media's Digital Citizenship Program as the core material for our Digital Citizenship Component of our Health Curriculum and to meet Federal ERate Requirements.
Starting in August of 2015 – KPBSD will no longer use ISafe.
More information will be coming in regards to this change.  We invite you to visit www.commonsensemedia.org if you would like to become acquainted with the new materials.
One of the recent Discovery Education resources I've learned about is the S.O.S series. This resource includes around 100 different strategies designed to effectively engage students when integrating digital content in the classroom. These strategies are not designed with any Web 2.0 focus in mind nor do they take a lot of time to apply. They are simple strategies that can be used immediately. One such strategy is called 3 Truths, 1 Lie, where a teacher would preview a video segment, song, audio clip or reading passage. Next four statements are created, where 3 are true and 1 is not, helping students to focus on what should be recalled from the content by asking them to choose The Lie.
Six-Word Stories is another useful strategy. Students write a summary in six words describing a video, image, or reading passage that corresponds with curriculum. Stories can be shared followed by a discussion noting the similarities and differences,
There are many more strategies available; check them out at this Discovery Education Network link – Spotlight On Strategies.