World Book Online has recently released new versions of World Book Kids, World Book Student and World Book Advanced. The newly released versions of these resources include an updated interface. Most articles include a vibrant "splash" image and tabs to help users navigate through information. World Book updates and adds images, photos, videos and articles on a continual basis. Click here to read more specifics about the new features.
World Book Kids, Student and Advanced are available to all KPBSD students and staff. See the KPBSD website Student Shortcuts section for links to these and many more World Book Products.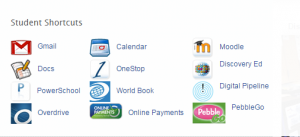 A World Book Online webinar will be held on Tuesday, April 28 at 9:30 am. Contact kbarkman@kpbsd.k12.ak.us for more information.
Check out these resources soon to see the exciting changes!